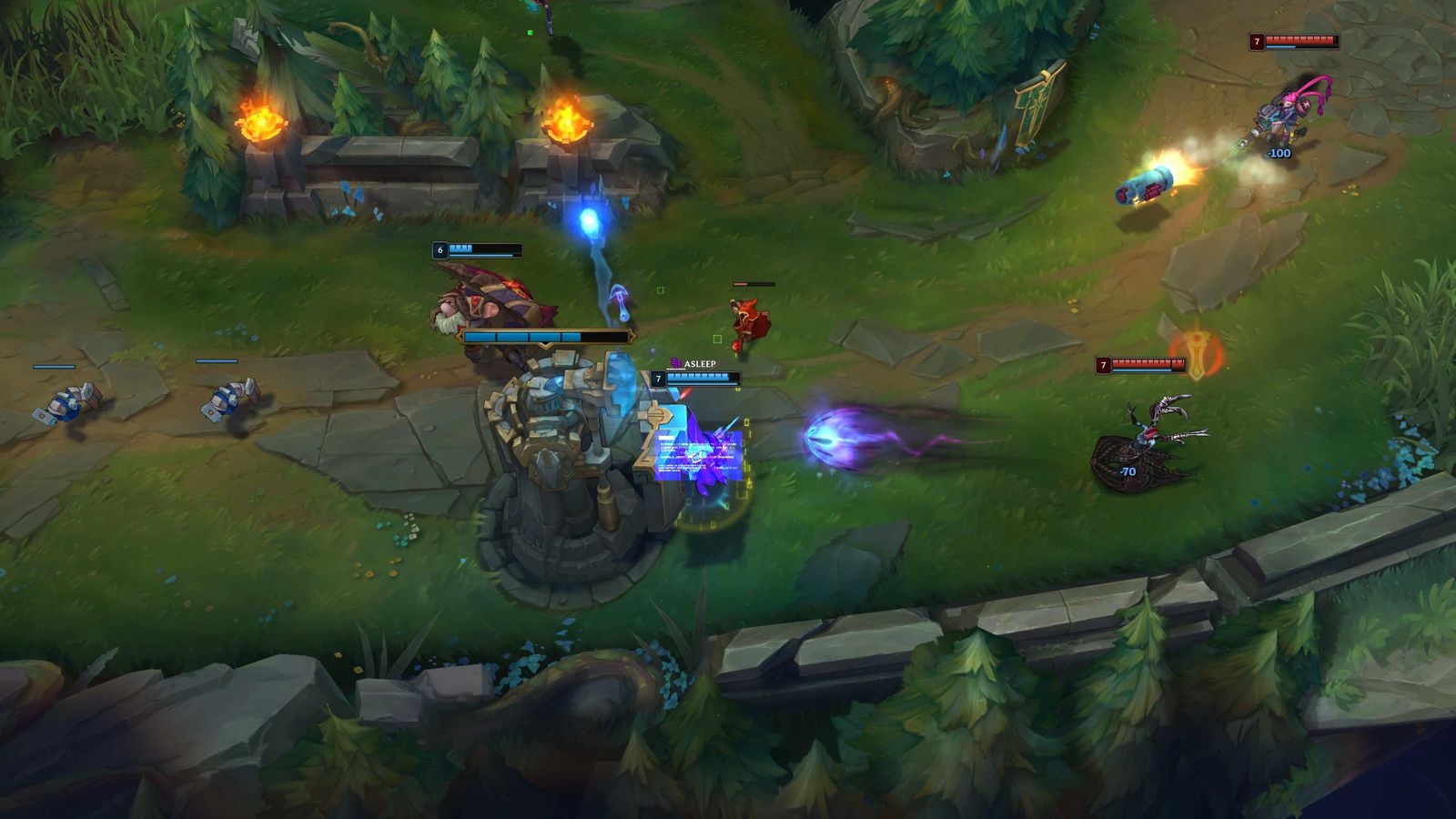 League of Legends
Insgesamt 34 Posts
Das beliebte MOBA League of Legends ist ein PVP-Teamspiel, entwickelt von Riot Games. Zusammen mit vier anderen Champions trittst du in der Kluft der Beschwörer gegen fünf Kontrahenten an, mit dem Ziel, den gegnerischen Nexus zu zerstören.
Neue League of Legends Accounts sind alle mit den gleichen Standard-Einstellungen ausgestattet. Die sind aber teilweise noch nicht optimal und sollten daher so bald wie möglich von dir angepasst werden.
Damage Creep ist ein wichtiges Thema in Onlinespielen. Was Damage Creep ist und welche Probleme in LoL damit einhergehen, erfährst du in diesem Post.
Um in LoL durchzustarten braucht es eigentlich gar nicht viel. Im Gegensatz zu vielen anderen Spielen musst du hier nicht etliche Stunden investieren, um nur dieselben Voraussetzungen zu haben, wie Spieler mit mehr Spielzeit. Was du genau brauchst, erfährst du in diesem Post.
Im Laufe der Zeit kristallisiert sich in jedem Spiel ein Weg heraus, um am besten ans Ziel zu kommen. Die Meta in LoL definiert, welche Taktiken gerade stark sind und welche nicht. Nur welche Faktoren nehmen überhaupt Einfluss auf die Meta?
Das Wave Management in LoL hat zum Ziel, die Minions über die Karte zu steuern, obwohl sie sich eigentlich nicht direkt vom Spieler steuern lassen. Durch verschiedene Taktiken kann man dennoch Einfluss auf die Minions nehmen.
Klickt man im LoL Launcher auf "Spielen" werden viele verschiedene Spielmodi angeboten. In diesem Post erfährst du, wie sie sich unterscheiden und was es noch alles gibt.
Bis die Vasallen spawnen dauert es bis Minute 1:05. Der rote und blaue Buff spawnt auch erst Minute 1:40. Bis die Lane so richtig los geht dauert es also fast bis Minute 2. Was macht man in dieser Zeit?