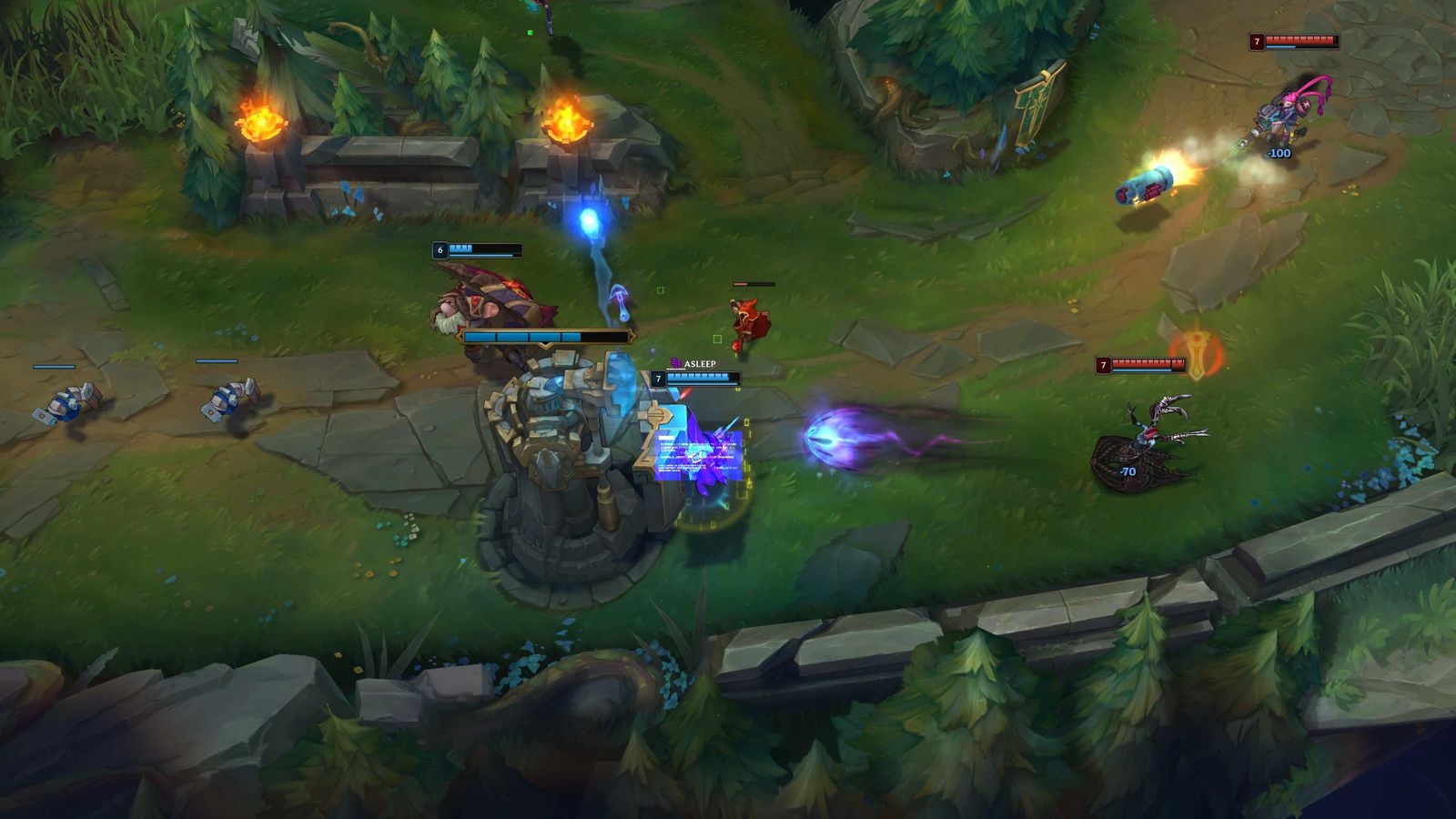 League of Legends
Insgesamt 32 Posts
Das beliebte MOBA League of Legends ist ein PVP-Teamspiel, entwickelt von Riot Games. Zusammen mit vier anderen Champions trittst du in der Kluft der Beschwörer gegen fünf Kontrahenten an, mit dem Ziel, den gegnerischen Nexus zu zerstören.
Neu in Saison 12 sind die Ziel-Kopfgelder, die dem verlierenden einen kleinen Goldschub beim Erlegen von epischen Monstern und Türmen gibt. Wie diese Objective Bounties funktionieren und wie viel Gold diese bringen erfährst du in diesem Post.
Wann finden die Patches statt in S12? In diesem Post findest du eine Liste aller geplanten Patches und welche Events zu diesem Patch stattfinden.
Hat sich Riot Games wieder in das eigene Bein geschossen mit den neuen Änderungen? In diesem Post erfährst du, welche Dinge sich diese Saison ändern und was ein Teil der Community überhaupt nicht gut findet.
Nach 12 Jahren ist Schluss - Riot Games nimmt den "Alle"-Chat komplett aus dem Spiel. Damit haben nicht nur spaßiger BM ein Ende, sondern auch nervige Zankereien zwischen den Teams.
Sich Streams von Profispielern anzuschauen gehört in League of Legends genauso dazu wie das FF bei Minute 20. Während die meisten nur zur Unterhaltung schauen, wollen viele sich dadurch verbessern. In diesem Post erhältst du einige Tipps, wie du dich durch Streams verbessern kannst.
Die Drachen in LoL haben einen großen Einfluss auf das Spielgeschehen. In diesem Post erfährst du alles über die Drachenarten, die Drachenseele, den mächtigen Ahnendrachen und taktische Herangehensweisen zu Drachen.
An dem Mid-Season Invitational Event (MSI) nehmen die Sieger des Spring Splits aus 12 Regionen der offiziellen LoL Esports Ligen teil. Das MSI ist das zweitwichtigste internationale Turnier neben den Worlds. In diesem Post findest du eine Übersicht aller Sieger des MSI.