In den letzten Tagen haben viele Spielerinnen und Spieler die Meldung "ENTFERNT" in Wayfinder erhalten. Was es mit dieser Meldung auf sich hat, erklären wir euch in diesem Artikel.
Wayfinder erfreut sich zurzeit großer Beliebtheit, teilweise wird es sogar scherzhaft "Waitfinder" genannt. Falls ihr mehr über Wayfinder erfahren möchtet, könnt ihr weitere Artikel in unserem Blog finden.
Wenn ihr während des Spiels in Wayfinder zu einem anderen Fenster wechselt und später zurückkehrt, könnte folgende Fehlermeldung erscheinen:
ENTFERNT - You were removed from the game due to an anti-cheat issue [3] Authentication timed out [1 / 2]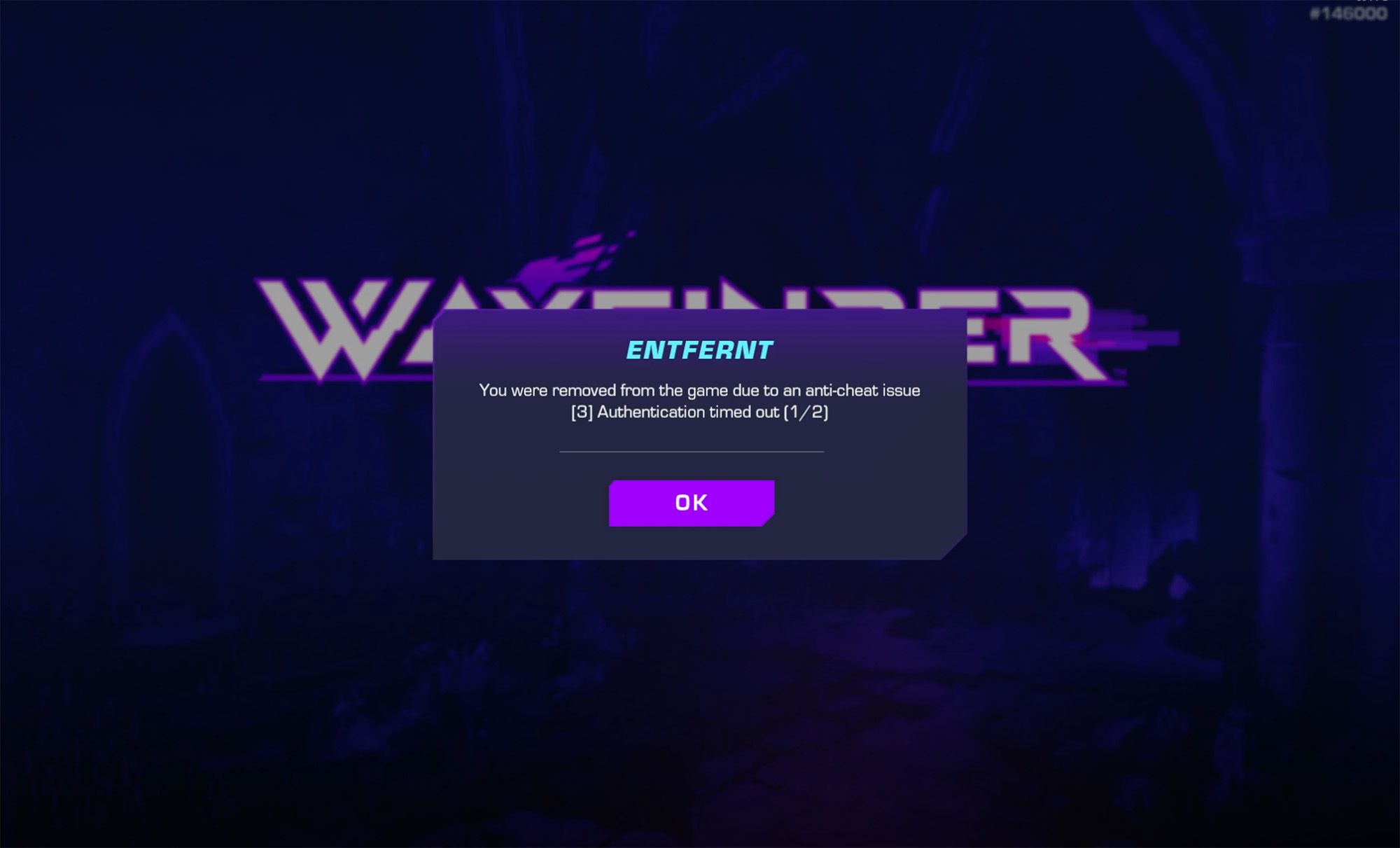 Diese Fehlermeldung signalisiert, dass die Anti-Cheat-Software des Spiels eine Zeitüberschreitung (Time-Out) festgestellt hat, was zum Verlust der Verbindung führt. Dies bedeutet jedoch nicht, dass ihr des Cheatings beschuldigt werdet oder ähnliches.

Die Nachricht teilt lediglich mit, dass das interne Anti-Cheat-Programm die Verbindung unterbrochen hat, höchstwahrscheinlich weil ihr das Spiel minimiert hattet. In dieser Situation konnte Wayfinder nicht die notwendigen Berechnungen im Vordergrund durchführen, weshalb ihr aus dem Spiel entfernt wurdet.

Ich hoffe dieser Artikel hat euch gefallen, schaut gerne noch bei den anderen Wayfinder Artikeln vorbei.